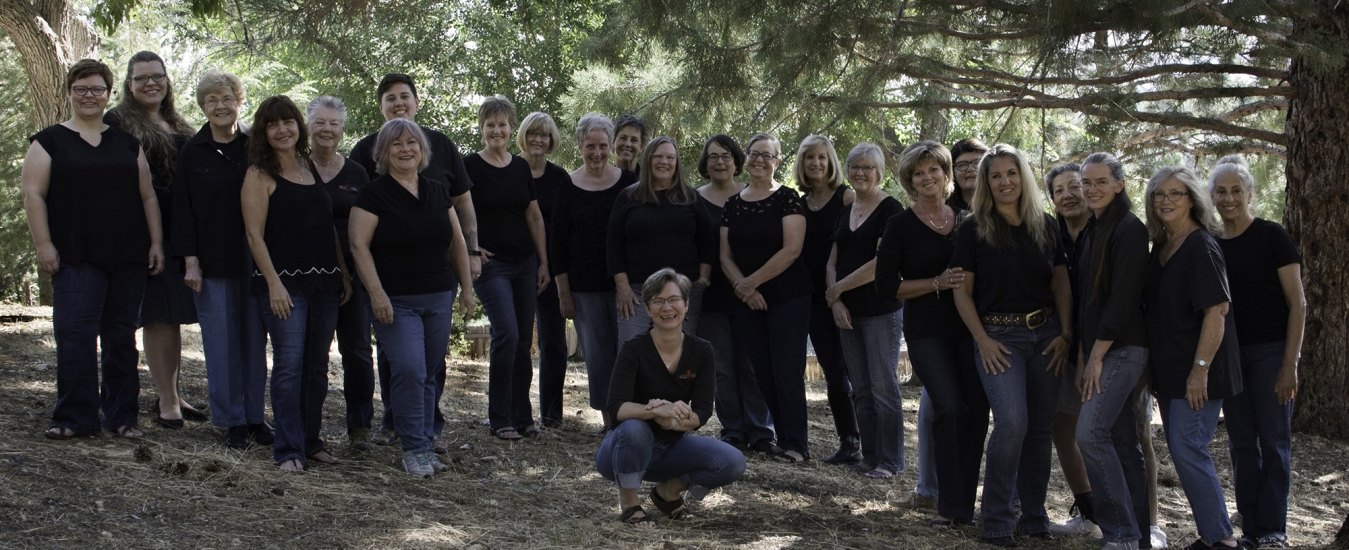 Welcome to Bella Voce Reno
BELLA VOCE (Italian for beautiful voice) is northern Nevada's premier women's chorus. We have been singing for over 30 years and are known for excellent vocal technique, beautiful sound, and high quality performances of both classical and contemporary music. Based in Reno, Bella Voce consists of 25-30 auditioned singers, ages 22 to 70+, who come from a variety of professions, musical training, and musical backgrounds. We perform two major programs every year, in December and May, in both Reno and Carson City. We also perform in other venues and community events during the year. As members of Bella Voce, we share a love of singing and enjoy the challenges of performing music that is innovative and diverse, familiar and new. And we especially appreciate the opportunity to share our voices and our hearts with our audiences. We welcome you to our concerts and hope that you will join us soon!
Read More
Treble Voice Turnout!!
The 2019 Treble Voice Turnout, featuring 240 female singers from seven local schools and Bella Voce, will be held Friday, October 18, 4:30 – 7:00 pm at the Damonte Ranch High School auditorium. In its second year, Bella Voce is thrilled to sponsor the program dedicated solely to sharing women's choral music. High schools participating include the Academy of Arts, Careers and Technology (AACT); Damonte Ranch; Galena; McQueen; Reed; Spanish Springs and Virginia City. For more information, see the article under Latest News.
Find Out More
Our Mission and Our Vision
The mission of Bella Voce is to foster the appreciation, preservation, and performance of women's choral music.
Bella Voce aspires to be the premiere community women's choral ensemble in northern Nevada.

Bella Voce promotes:
High artistic standards
Diverse and innovative programming
Vocal development and musical literacy
Snow!
Save the Dates for our upcoming Holiday Concerts!
Sunday, December 1, 3:00 pm - First United Methodist Church - Carson City, NV

Saturday, December 14, 7:00 pm - St. John's Presbyterian Church - Reno, NV

Sunday, December 15, 4:00 pm - Trinity Episcopal Cathedral - Reno, NV